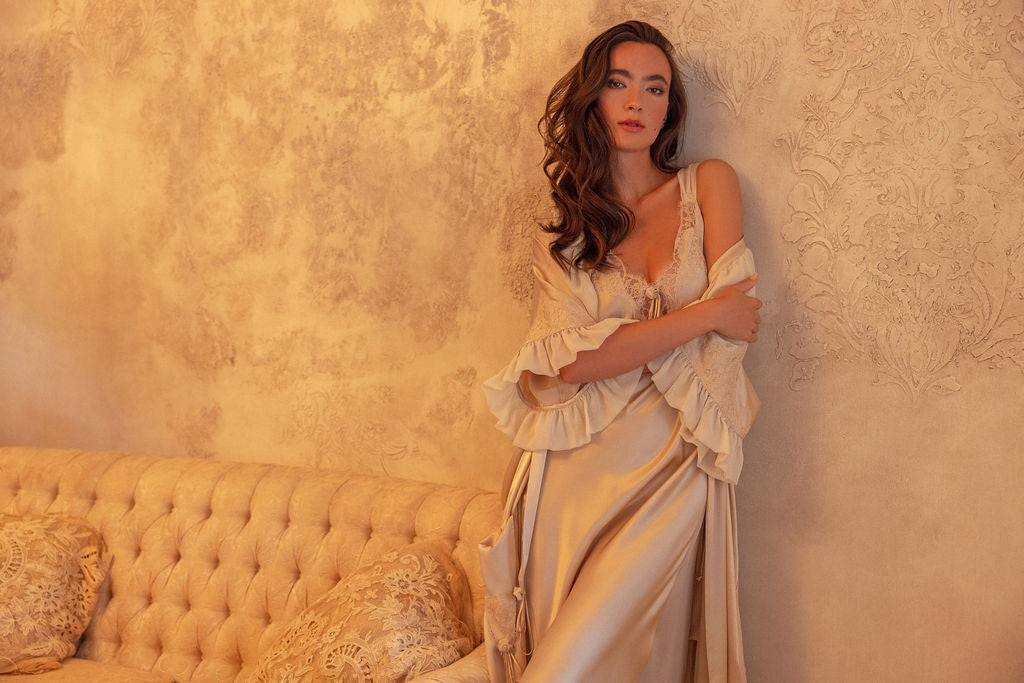 50 Years of Exquisite Elegance: Christine Lingerie Redefining Luxury
2023
For half a century, Christine Lingerie has been at the forefront of redefining luxury lingerie with their impeccable craftsmanship and breathtaking designs. Embracing elegance and unwavering quality, they have captivated hearts worldwide. Join the celebration of this esteemed brand's 50th anniversary and immerse yourself in their enchanting silk creations and seductive lace ensembles. As Christine Lingerie embarks on its next extraordinary chapter, experience the epitome of luxury, where timeless allure meets exquisite artistry, ensuring an unforgettable journey of style and sophistication.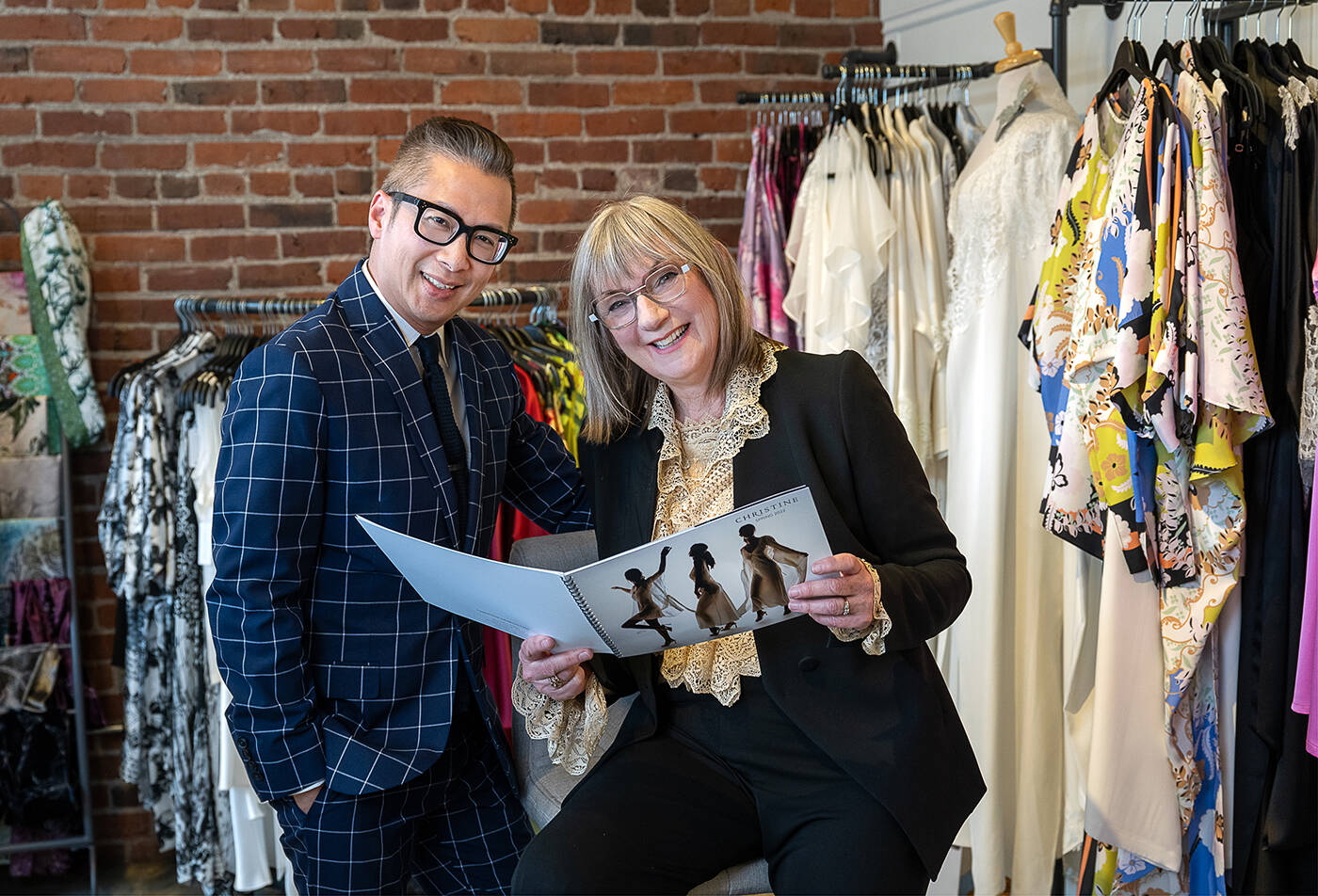 Expansion, Adaptation, and Leadership: Christine Lingerie's Evolution
2013
In the 2010s, Christine Lingerie underwent significant changes and growth. Relocating to a smaller location on Powell Street, a partnership with Neiman Marcus led to the establishment of a replenishment program. Expanding further, Christine occupied the neighboring building, transforming it into a mini production-house while converting the original building into a showroom. Seeking business guidance, Christine acquired a mentor and formed an advisory board, focusing on sustainability and strategic support. Raymond Lee joined as Director of Operations, bringing his extensive experience from prominent Canadian fashion brands.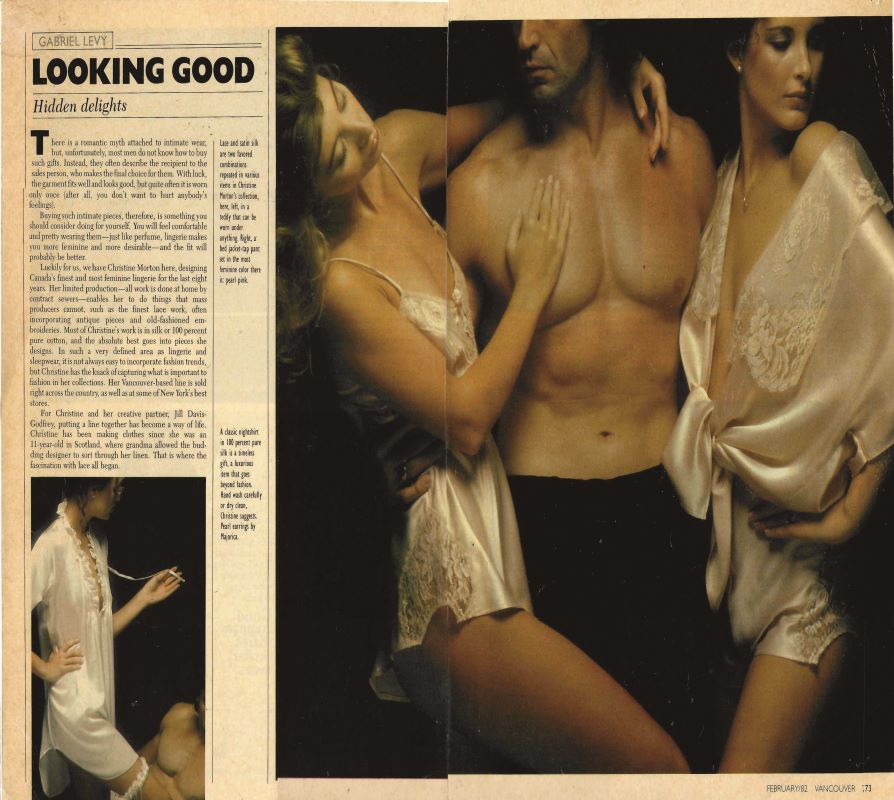 Navigating Challenges and Achieving Growth: Christine Lingerie's Evolution in the 2000s
2003
In the early 2000s, Christine faced business transitions and intense competition in the lingerie industry. Despite the challenges, she viewed this period as character-building. She also decided to step away from the wedding gown market and briefly explored the international market in Japan. Relocating to a glass building on Marine Drive and Taylor Way in West Vancouver, the business thrived under the leadership of a dynamic team of young professionals for 15 years, focusing on brand growth and company reorganization.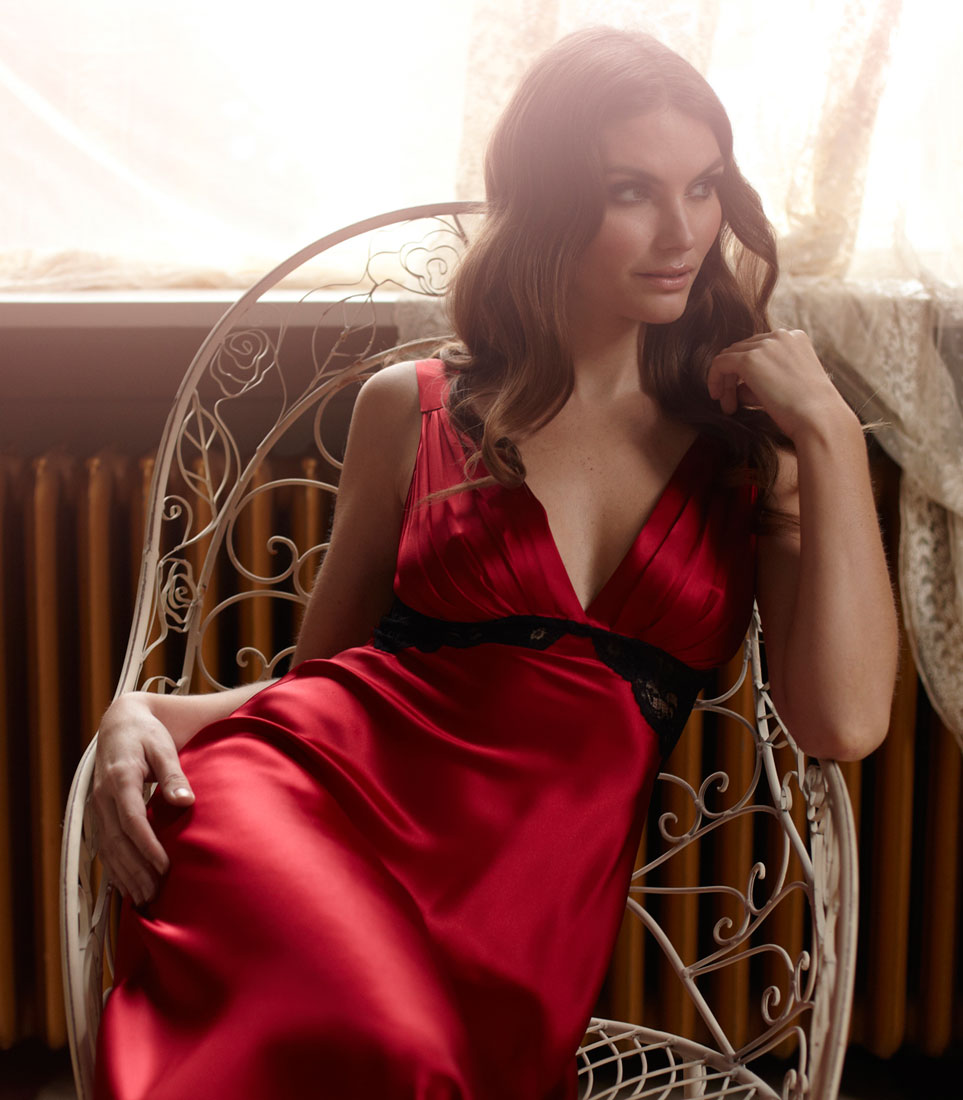 A Triumph Amidst Trials: Turning Challenges into Innovations for Christine's Success Story
1993
Despite encountering unexpected obstacles, Christine Lingerie embraced the opportunity for creative problem-solving. When faced with a series of unfortunate events, Christine and David saw it as a chance to innovate. They swiftly devised a plan, loading up an old van and securing a temporary store on Granville Street in Vancouver. The result? A captivating 'pop-up' experience that drew in both loyal and new customers, forming long queues down the street. This strategic move effectively reestablished the brand on solid ground, reinforcing its position in the industry.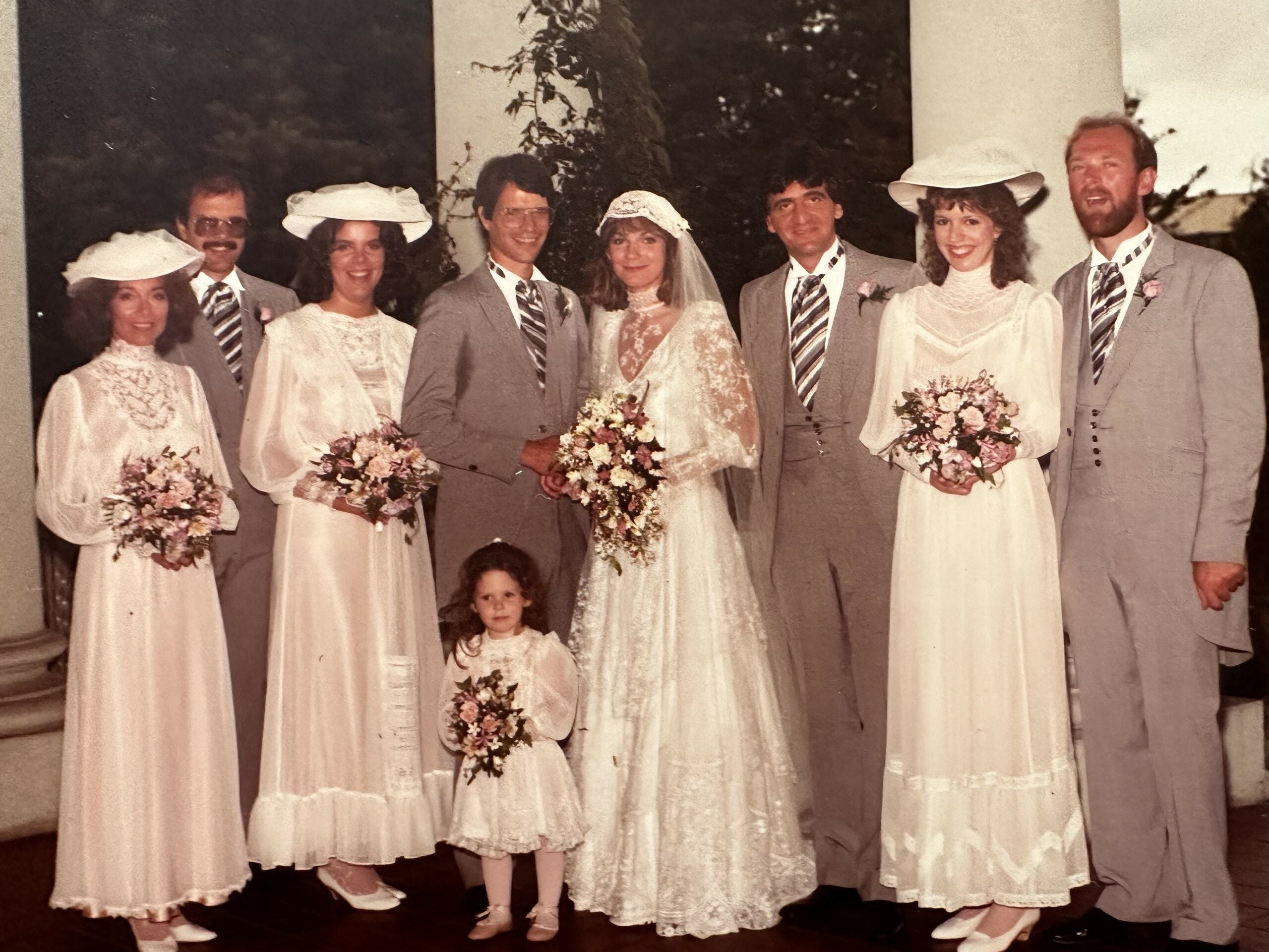 A Bridal Design Odyssey: From Personal Inspiration to Crafting Timeless Masterpieces
1983
Her foray into bridalwear began with her own wedding in 1983 to David Farris when she designed her gown, along with Edwardian-inspired dresses for her three bridesmaids and a flower girl. A random call from a woman in Toronto offering a garage-full of lace and appliques from the 1920s and 30s, along with rolls of machine lace and pearl buttons ensured she had the material she needed to produce unique, one-of-a-kind gowns.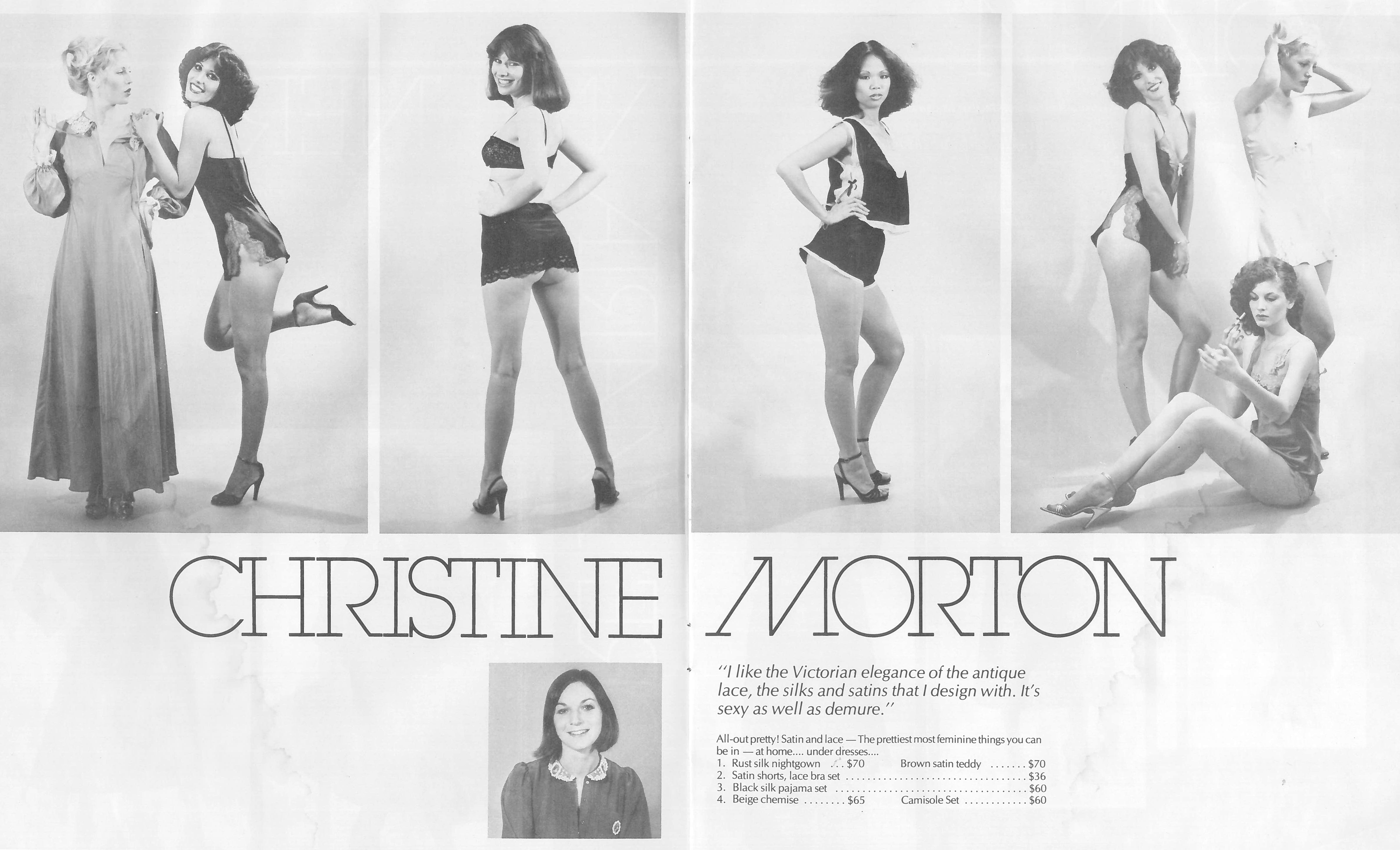 A Beautiful Brand is Born
1973
Christine established her brand in 1973, at a time when there were no suppliers in Vancouver and no fashion industry to speak of, which meant no support system. Christine was also branching out just after that 60s period when women had been burning their pointy bras as a sign of freedom. Lingerie was not a sought-after item, and there were not places where you could see beautiful undergarments.


Visit Us
Are you in the Vancouver, BC area? If so, we would love to meet you! Whether you are a local or just visiting the city, we welcome you to our design studio boutique Monday through Friday where you can see how our silk creations are made and get in-store only access to samples and seconds.
821 Powell Street, Vancouver BC
Enter through Hawks Avenue.
Free parking is available at the rear in the stalls marked Christine Lingerie.

Get Directions to Our Boutique
Call Us
We invite you to connect with us today! If you have any questions, inquiries, or simply want to learn more about our services, don't hesitate to give us a call. Our friendly team is ready to assist you and provide the information you need. Call us now and let's start the conversation!
Our Phone Numbers
BC Local: +1 (604) 253-0350
Toll-free: +1 (888) 922-0355
Media Inquiries: +1 (778) 837-8907
Find Us on Google
E-mail Us
Do you have a question or need assistance? We're here for you! If you have inquiries or media-related requests, feel free to reach out to our dedicated team at Christine Lingerie. Discover the epitome of luxury and style with us. We're eager to hear from you and provide the support you need.
Email Contacts
General: contact@christinelingerie.com
PR & Sales: raymond@christinelingerie.com
Media Inquiries: jill@killeencomunication.com
Leave a Review
Had a wonderful experience with Christine Lingerie? We'd love to hear about it! Help us by leaving a Google review and share your thoughts. Your feedback is invaluable to us and greatly appreciated. Thank you!
Leave a Review Now
Send Us an Instant Message
You can also contact us using this form, and we will respond within 2 business days.