Post: A Short History Of Christine Lingerie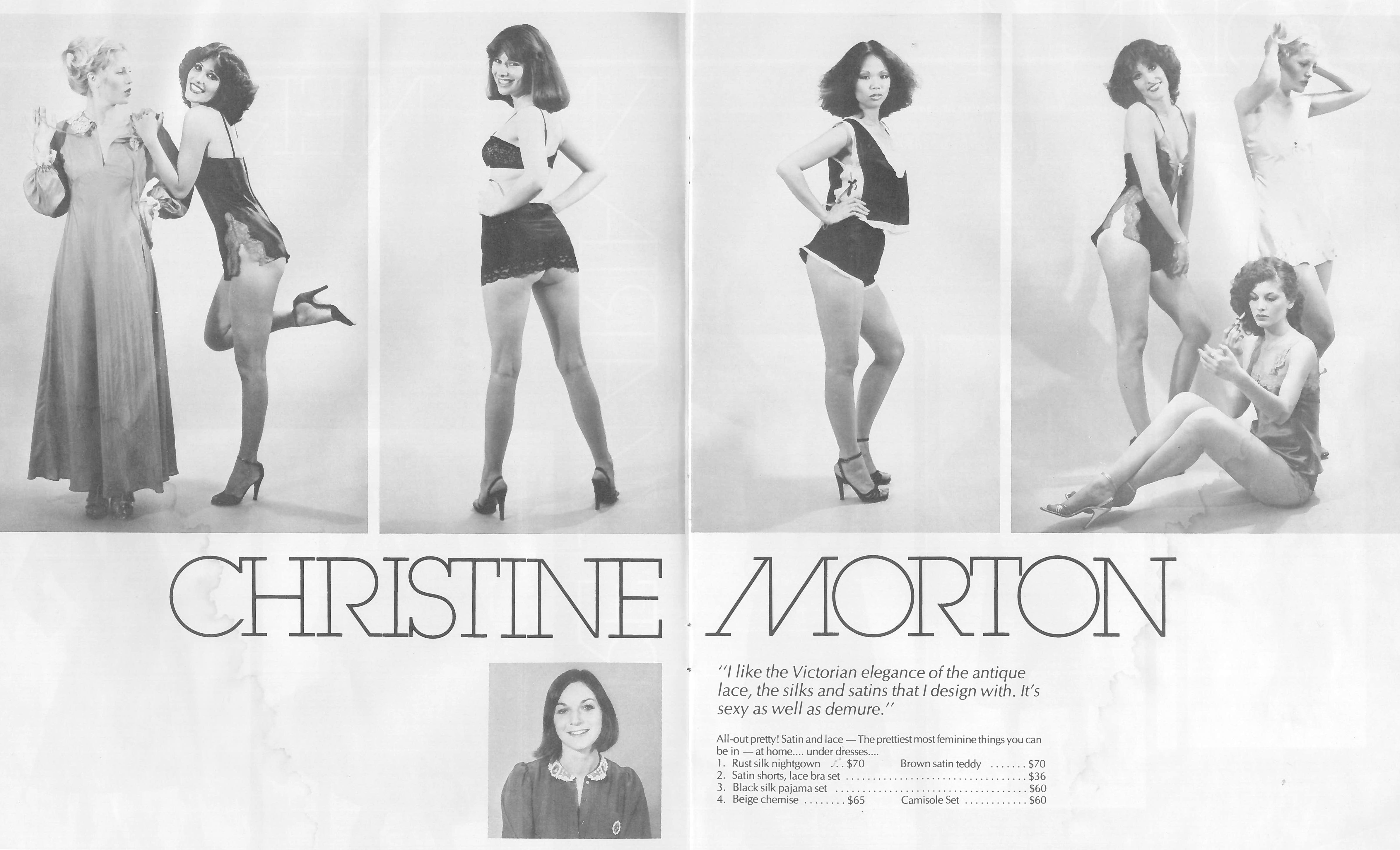 A Short History Of Christine Lingerie
Christine Lingerie is a brand built on a rich and vibrant history. A passion for craftsmanship and elegance stemming from childhood has turned into a 50+ year long career that has redefined the meaning of luxury in lingerie.
Christine Morton, founder and designer at Christine Lingerie, began sewing at the age of 10, deftly working scrap fabric by hand into doll clothes. With a year of design school at Columbia College under her belt Christine set her sights on launching her brand. While her humble beginnings started at local craft fairs, she had big plans on branching into an international market. Christine and Co. became Christine Designs, and she went from being a solopreneur creating out of her basement to having a team of 19 to keep up with the demand for her work.
"I'm definitely a romantic. I just love detail and little hidden secrets – like the label on the fantasy kimono," she said." – The Vancouver Sun, 1982.
Christine's use of antique lace and appreciation for old-world glamour set her brand apart from everybody else. She quickly gained a cult following of women who shared the same ideals, and Christine worked relentlessly to keep her clientele happy. Like a magpie, she was constantly on the hunt for the next big find, often scoring with stunning antique laces from the 1920's and 1930's. These resulted in the most delicate, intricate  creations, and women worldwide were all the happier for having them in their wardrobes.
Upon her own nuptials in 1983, Christine was inspired to bring the same joy she felt on her wedding day to brides around the world. Her bridal line was often seen in bridal magazines, and truly was a statement of the times. An extension of the lingerie collection she was famous for, Christine's bridal dresses were seen at hundreds of weddings worldwide. She applied the same values of luxury in lace to her gowns, and Christine grew to be an integral part any women's most fond memories.
Today, Christine Lingerie continues a commitment to luxury, and Christine Morton is as unceasing in her resolve to create the most fine lingerie as she was 50+ years ago. Her lingerie is refined, elegant, and has an ease that any woman can feel beautiful in.