Post: Christine 50: Lace Stash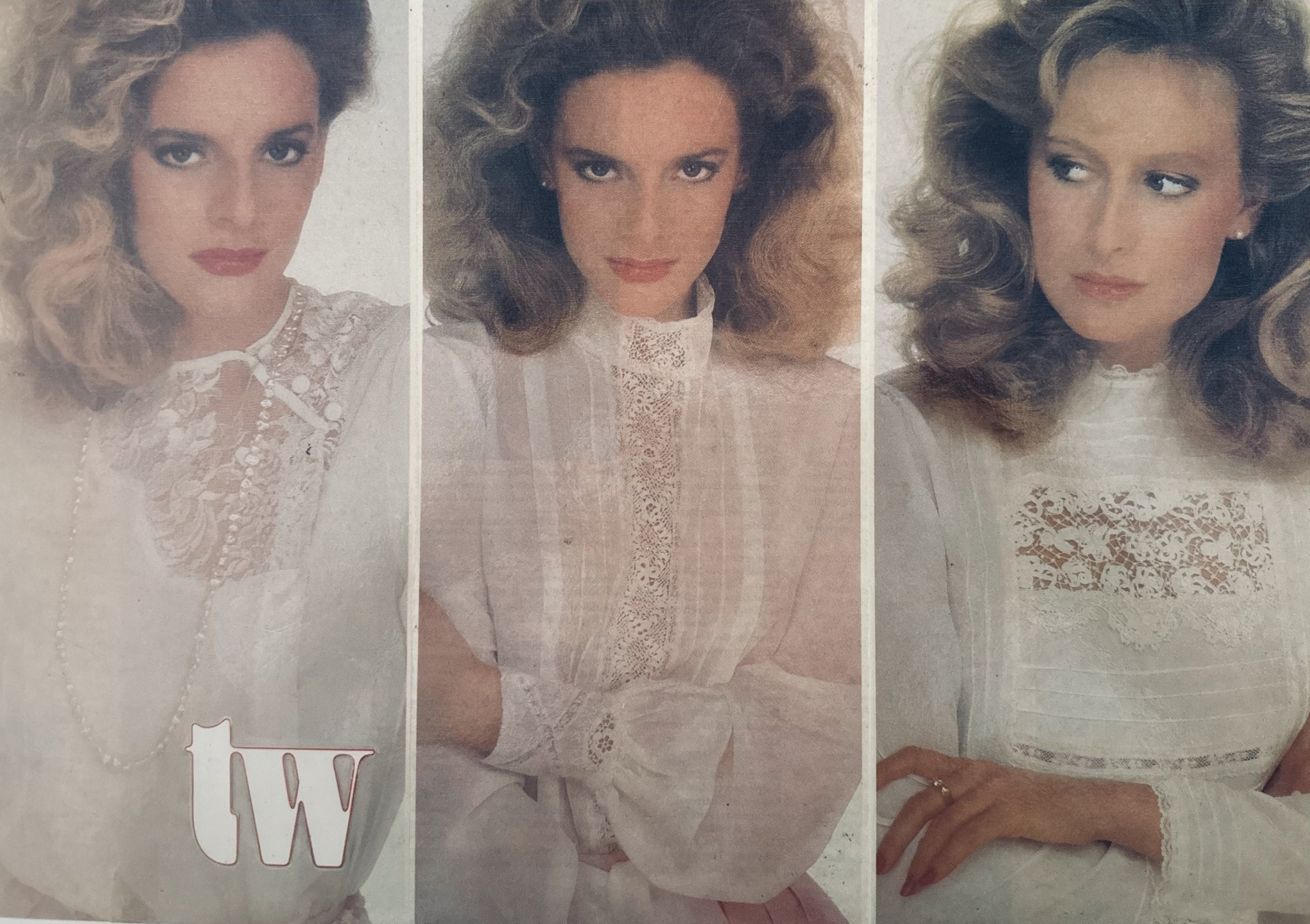 As the demand grew for my wedding dresses and blouses, I was finding it hard to keep up with the supply of antique lace. Working with antique lace brought me so much joy, but it came with its challenges; namely the limited supply! One very lucky day I got a phone call from a woman in Toronto who had a garage full of lace for sale!
Her father was a jobber in the 1930's and had boxes of lace, buttons, trims, appliques and embroideries that all matched! You can imagine the excitement running through my body on the other end of the phone. I flew to Toronto and spent the day going through just a few of the boxes in her garage, however I ended up buying everything she had. They were on the original manufacturing cards and had been sitting for years. I brought a few musty, old boxes back to the Four Seasons where I was staying as I couldn't part with them, I got very strange looks from the concierge! But I didn't care, these were precious treasures to me! Going through those boxes in the hotel brought me back to my childhood, playing with my grandmother's lace stash. The possibilities were endless and it reinvigorated my love for design!
This incredible happenstance allowed me to produce volume, meaning twenty to fifty dresses per style. We started designing afternoon tea dresses with rows of tucks and lace in beautiful pastel jacquard, think Downton Abbey! We designed blouses and dresses in these styles; I remember a whole window in Barneys with all of my blouses on display. They truly were works of art. My seamstresses were European trained and could do the most incredible detail work, each one with couture finishes. I look back and marvel… Where are all these garments today?
I was surprised recently when a woman showed me a dress that she had worn for her wedding years ago. It was in perfect condition and looked as beautiful as the day it was made. It's so fun to see garments that you have designed, the memory lost to time, come to life before your eyes. It's honestly what I wanted my business to be. I wanted to make garments that people cherish and keep for years, like an heirloom to pass on to their daughters, and to their daughter's daughters. My goal has always been, and continues to be, to touch woman who appreciate beauty and are changed somewhat deeply in wearing a beautiful garment.