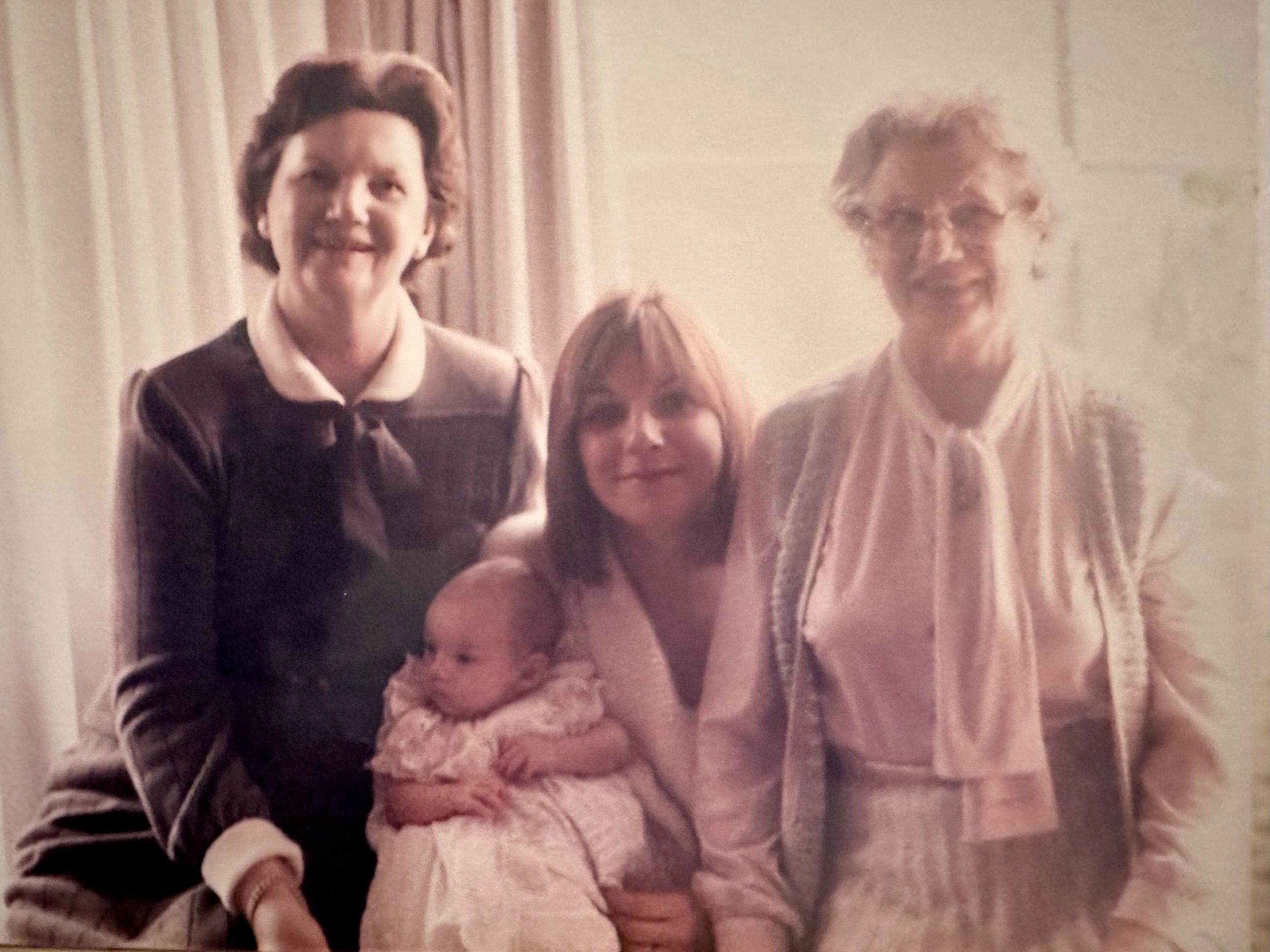 Christine 50: My Balancing Act
Selena Katharine was born on October 25, and we brought her home on a snowy Halloween. David set off a mountain of fireworks in the front yard to celebrate, which became a tradition from then on. All our friends came over to see the newest addition to our family!
I discovered a new side to my creativity when I was pregnant. I made a beautiful nursery with antique lace over her crib and had Suzanne Blunt paint rainbows and candies on the walls; stars and a moon on the ceiling too! Suzanna later painted portraits of all my children, which I still love. I felt so honored, Suzanna recently painted Queen Elizabeth ll, and that portrait is on our coins.
I had antique lace baby bonnets and made Selena many dresses with the laces and ribbons I had collected over the years. She wore a beautiful antique christening gown for her dedication in church. With all of the clothing I was making for Selena I was inspired to start planning a baby collection!
However, I was building quite a clientele for my wedding dresses and did many custom designs for brides in Vancouver. As that business grew, we expanded our space and set up an atelier where brides could shop for dresses, lingerie, and accessories. I am amazed by the number of people I meet today who tell me I have made their wedding dress, or someone that they knew. I have always been in the business of love, and I cherish my time working in bridal. To this day the Christine Lingerie bridal collection is still one of my favorites to design!
Just last week we did an event at Romantique, a boutique in West Vancouver, to celebrate our 50 years in business. I had a number of ladies come in with their wedding gowns, lingerie, and loungewear; some were even wearing them! I was very touched by their stories and their loyalty over the years to the Christine brand. Thank you!
I think one of the hardest things about running your own business is finding a balance for your personal life. I was very fortunate as we had a live-in nanny and David was super supportive of my career. We went on to have two more children, at that point I decided I wasn't going to cook anymore. Where was the time! David took over the cooking and shopping, which he did with enthusiasm and became quite a chef! He tried many different types of cuisine and found amazing recipes. He would hunt for ingredients all across town! David taught himself well and was able to produce lovely gourmet meals for our friends and family. I continued to bake in my spare hours, making cakes, meringues, chocolate praline for our parties which were my specialty. We were a dynamic duo!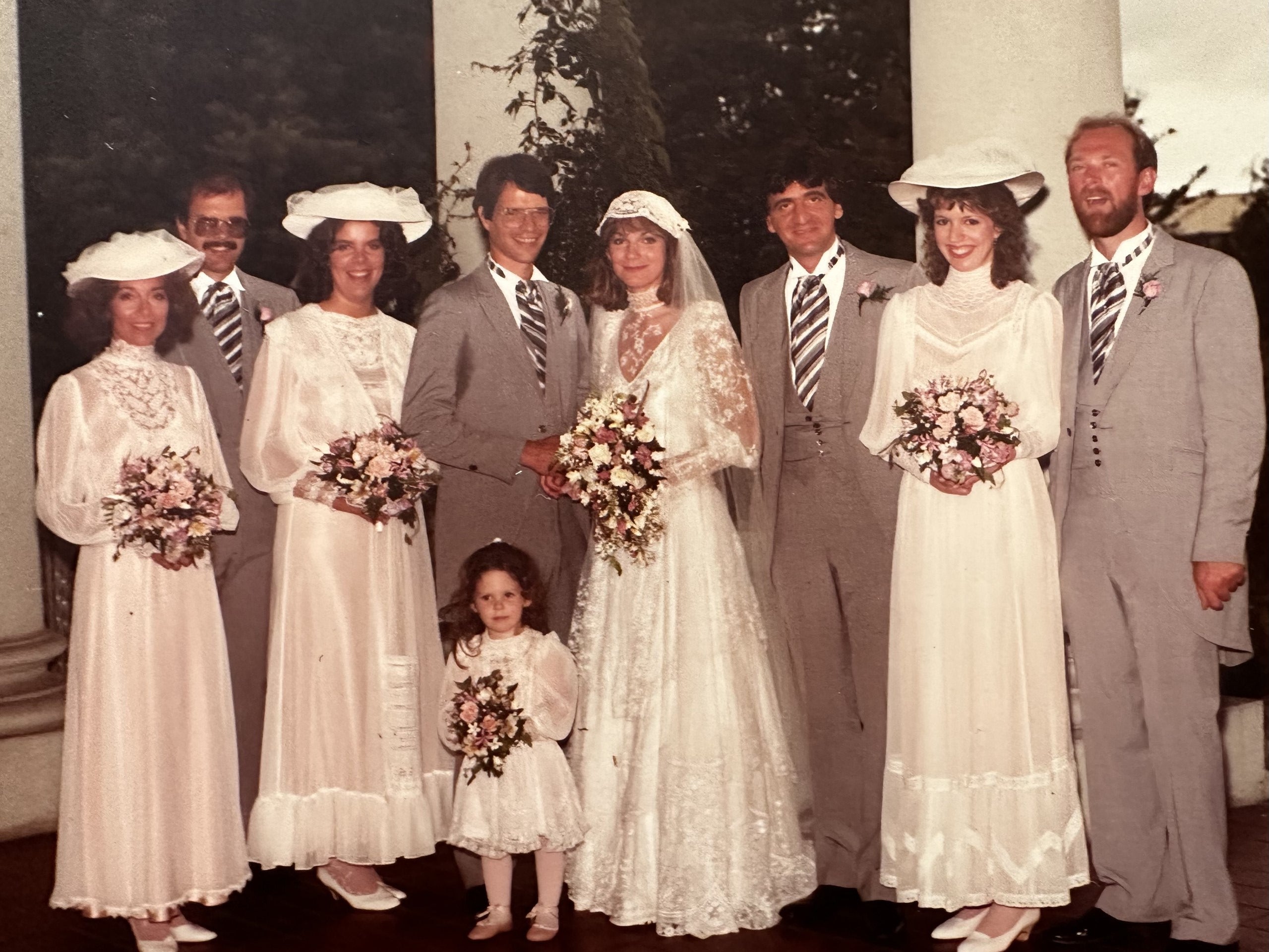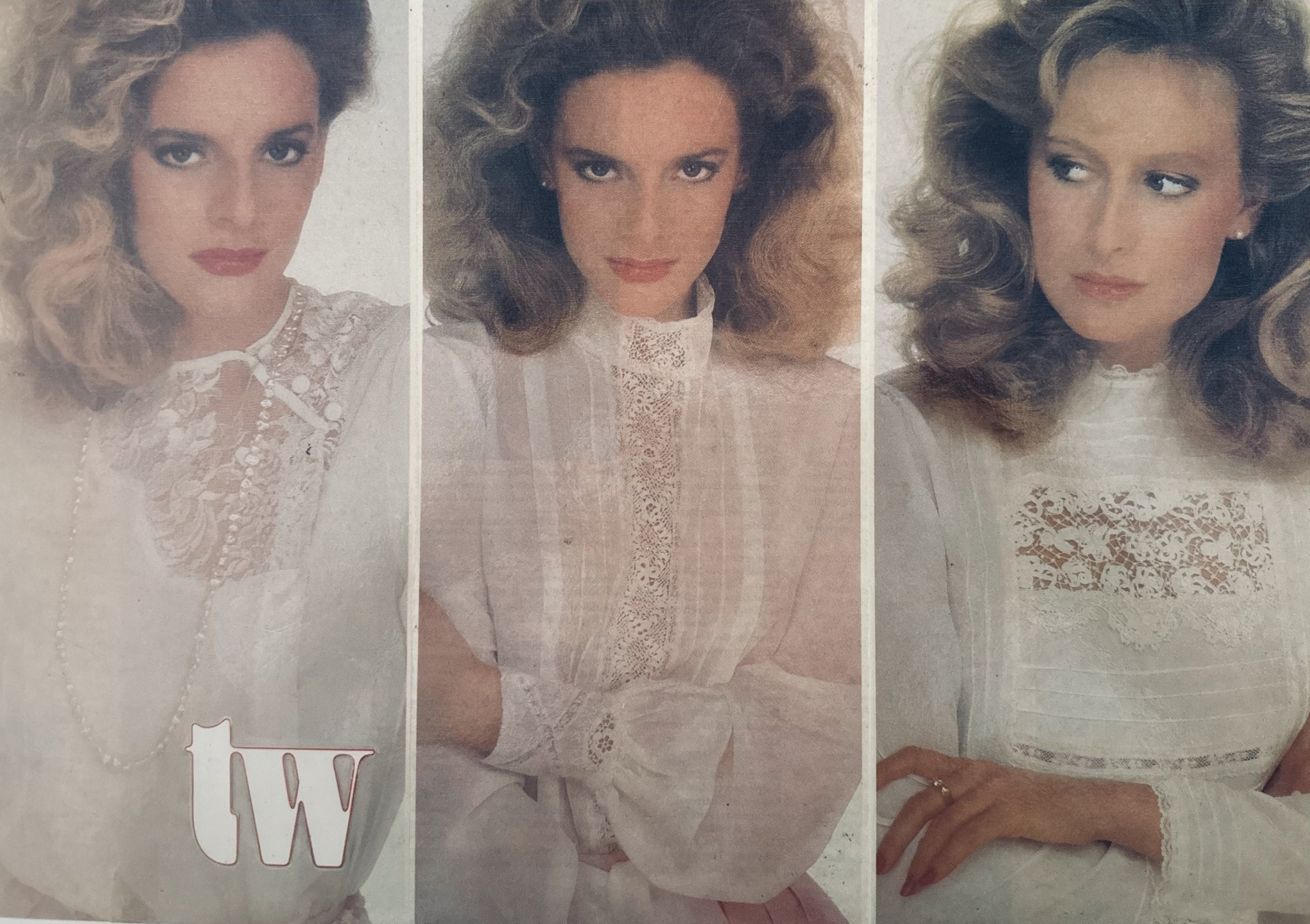 As the demand grew for my wedding dresses and blouses, I was finding it hard to keep up with the supply of antique lace. Working with antique lace brought me so much joy, but it came with its ch...
READ MORE