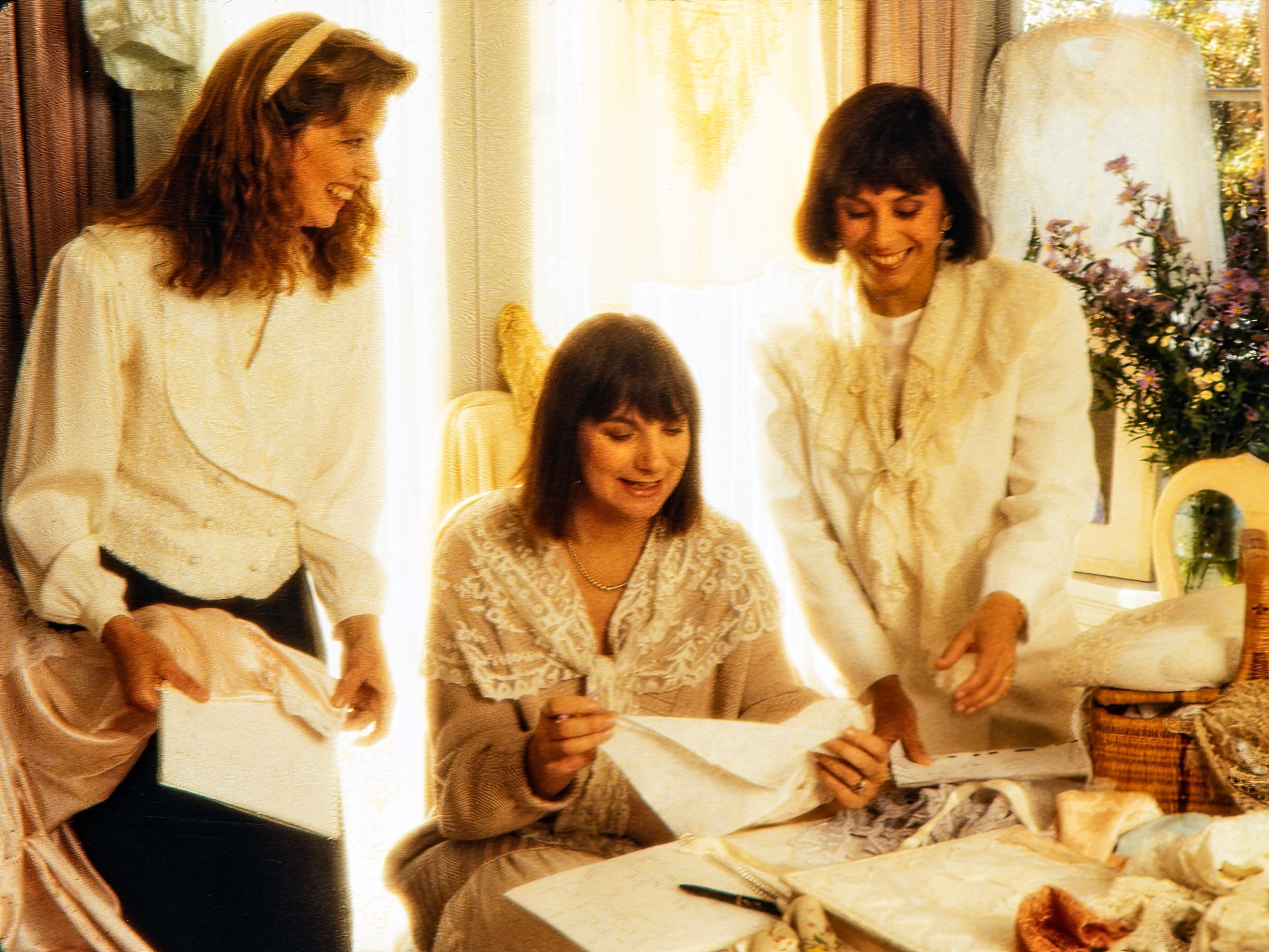 Christine 50: Some Great People
In the late 70's I made a trip to Toronto and Montreal to show my collection to Holt Renfrew, Creeds, and Joy Cherry. My friend Barbie Becher came with me, and we would race from one appointment to another. It was also an opportunity to see my old boyfriend David, who was making gigantic kites there. I loved old Montreal and would have liked to move there if circumstances had been different. Barbie and I came back from the trip, she was so excited about the business that she started working for me. That lasted a very short time, we realized we were better friends than workmates. 
A friend introduced me to a woman looking for work from Montreal. She spoke no English, but she was keen, and she was lovely, so we hired her anyway. She was our new shipper, Sylvie Vincent. Sylvie rose through the company and became our sales director travelling to Paris, New York and other cities over the next twenty-five years.
At this time, we moved into an apartment above the stores in Ambleside. We had room for a cutting table and several machines. We would dye lace in the kitchen, and someone painted the bathroom black, to match the bathtub.
I knew nothing about running a business and hiring people, but just loved what I was doing. Anytime we needed somebody to work for us they seemed to just show up, like magic! Sarah Goines was one of those people. She was such a talented girl; she would make rosebuds and delicate headbands for our fashion shows.  When we did bridal, she made all the hats and accessories. Sarah moved to New York after being with me for several years and worked for Carol Hoffman producing their lingerie. She would tell me about the pieces of mine they would buy from stores in New York and knock off. I had to remind myself every day of my favorite Coco Chanel quote, "Only those with no memory insist on their originality."
It was an exciting time in our little studio. We were doing custom work, wedding dresses and lace blouses as well as our lingerie collection. I remember one of the first dress I made when we were still working in the basement, at the time I had two little kittens. Somehow one of them got into the basement and sprayed down the train of the dress! Kittens are so mischievous! I was mortified, and the wedding was days away. Fortunately, the cleaner got it out and the experience became a memory that I could laugh at!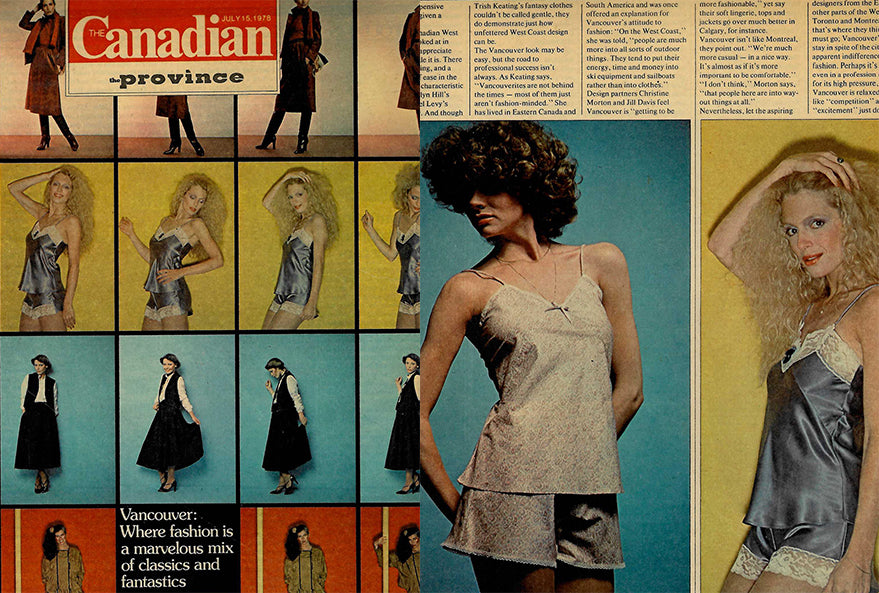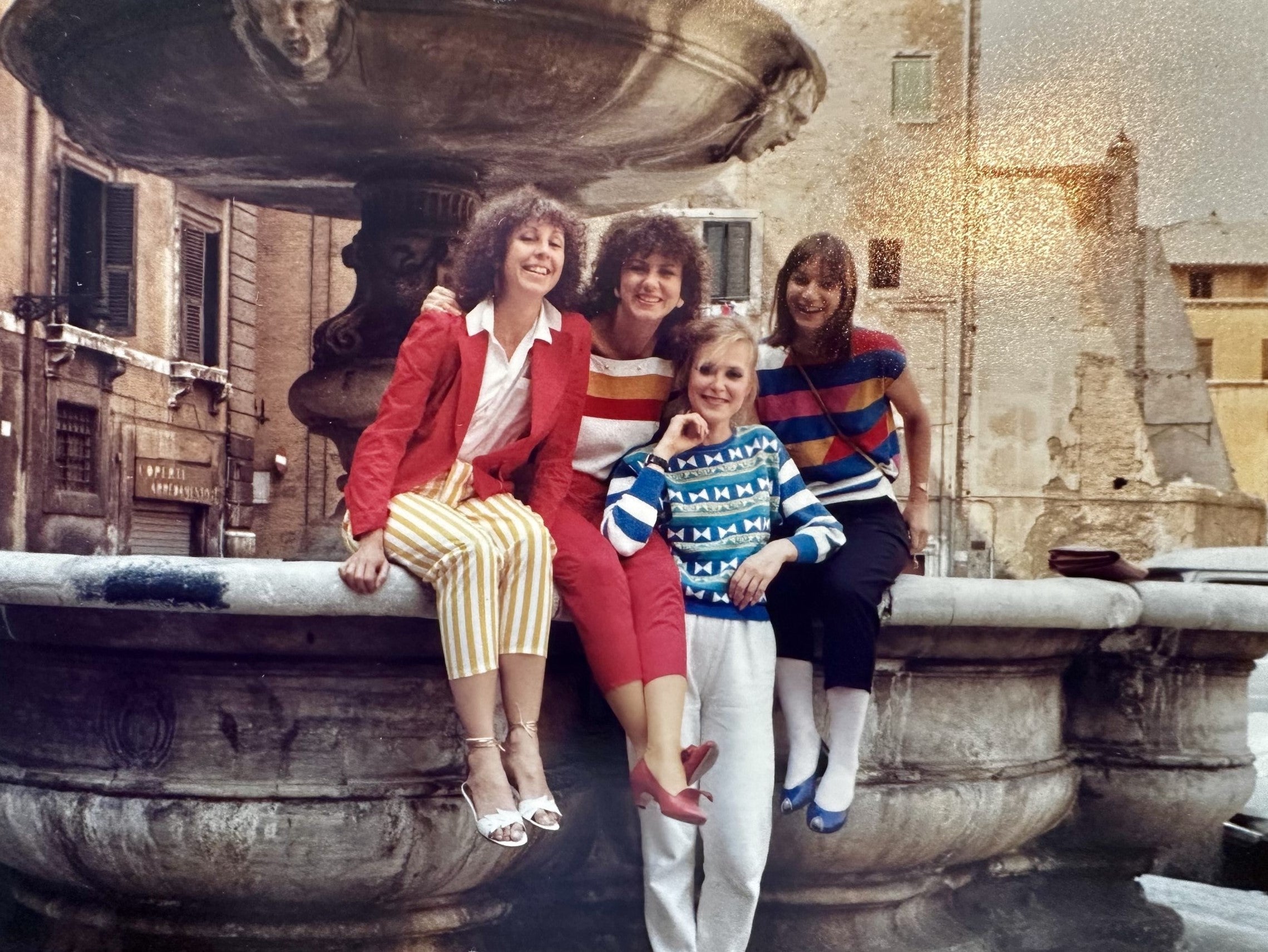 50th Anniversary
In 1981 I decided to take my first long holiday since starting my business and went to Italy. I travelled with a friend and stayed in an ancient building on the edge of the Piazza Navona, in Rome
READ MORE