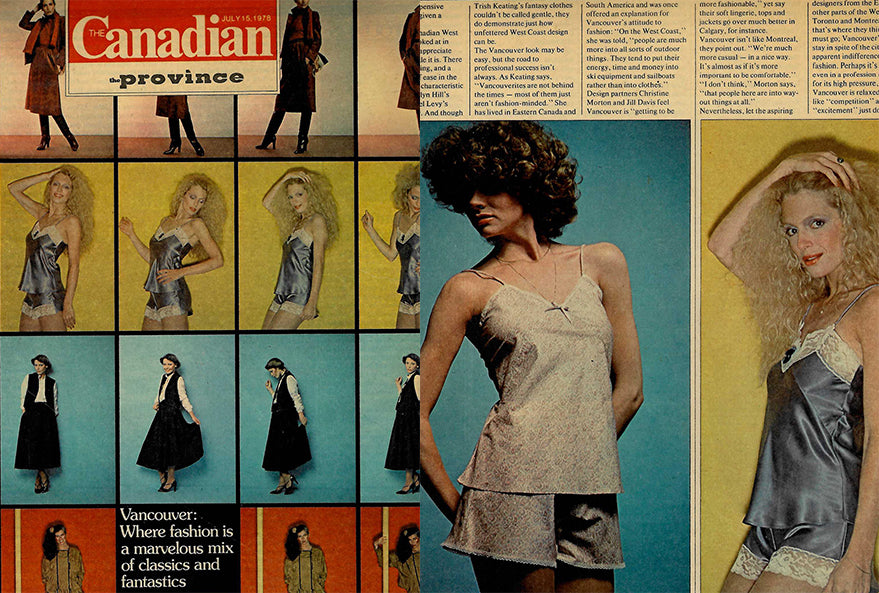 Christine 50: Spreading My Wings
In 1975 fellow designer Zonda Nellis and I decided to participate in the Renaissance Fair in California. This took place in the hills above Sausalito and lasted for the two months of August and September, weekends only. There were five stages, performers everywhere, and everyone dressed the part. Attendance was about 100k people every weekend, it was an amazing time! We built the most beautiful booth which won an award, where we were paraded up to the stage to receive. Our designs were celebrated, and we met some great contacts.
 A place I was thrilled to find was a silk store in Los Altos, where I was staying during the week. There I found a lightweight silk in many colours that I could bring into Canada and start using in my designs; this was a huge breakthrough for me. There were no suppliers in Vancouver or Canada where I could get the fabrics or laces I wanted to use, I had to be quite resourceful and started bringing in lace from France. This meant I could make multiples of my designs. Up until this point I was using antique lace that I had collected which meant each design was one of a kind. My signature became the tiny silk rosebuds I made which I had learned in my job gift wrapping at Eatons.
Up to this point Jill and I had been doing all of the sewing. As we grew, we decided we needed to hire a seamstress. The woman we hired was Janet Lake, whom we later learned made outfits for strippers! At the time we were quite horrified, always wondering why she didn't button up her blouse. Janet brought in an industrial sewing machine and started teaching us how to mass produce. Soon we moved to bigger premises and hired more seamstresses. I connected with a neighbour who lived across the lane and worked at the Vancouver Showmart. We put together a collection and she began selling it in Western Canada. I remember a store in Edmonton who would always wear their camisoles when I came to visit, excited to show me the unique pieces they loved.
As the industry grew in Vancouver, the designers at the time joined together to form a group called The West Coast Designers Association. We would support one another and have many articles written in the local magazines and newspapers. We even appeared on TV shows! The garment industry was so young then, almost non-existent, and people were excited to support us and see it grow.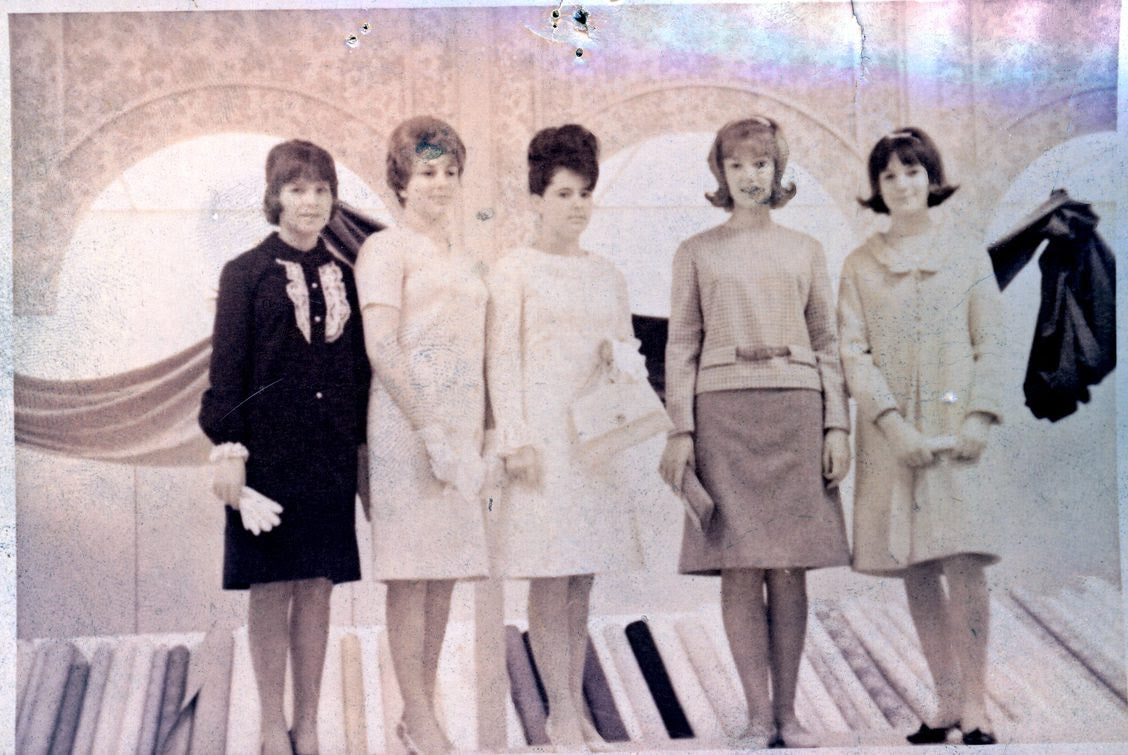 50th Anniversary
It is my 50th year in business, as you can imagine I am in shock! Where did the time go? I have been looking through many boxes and portfolios of pictures and write ups and have seen many outfits, ...
READ MORE