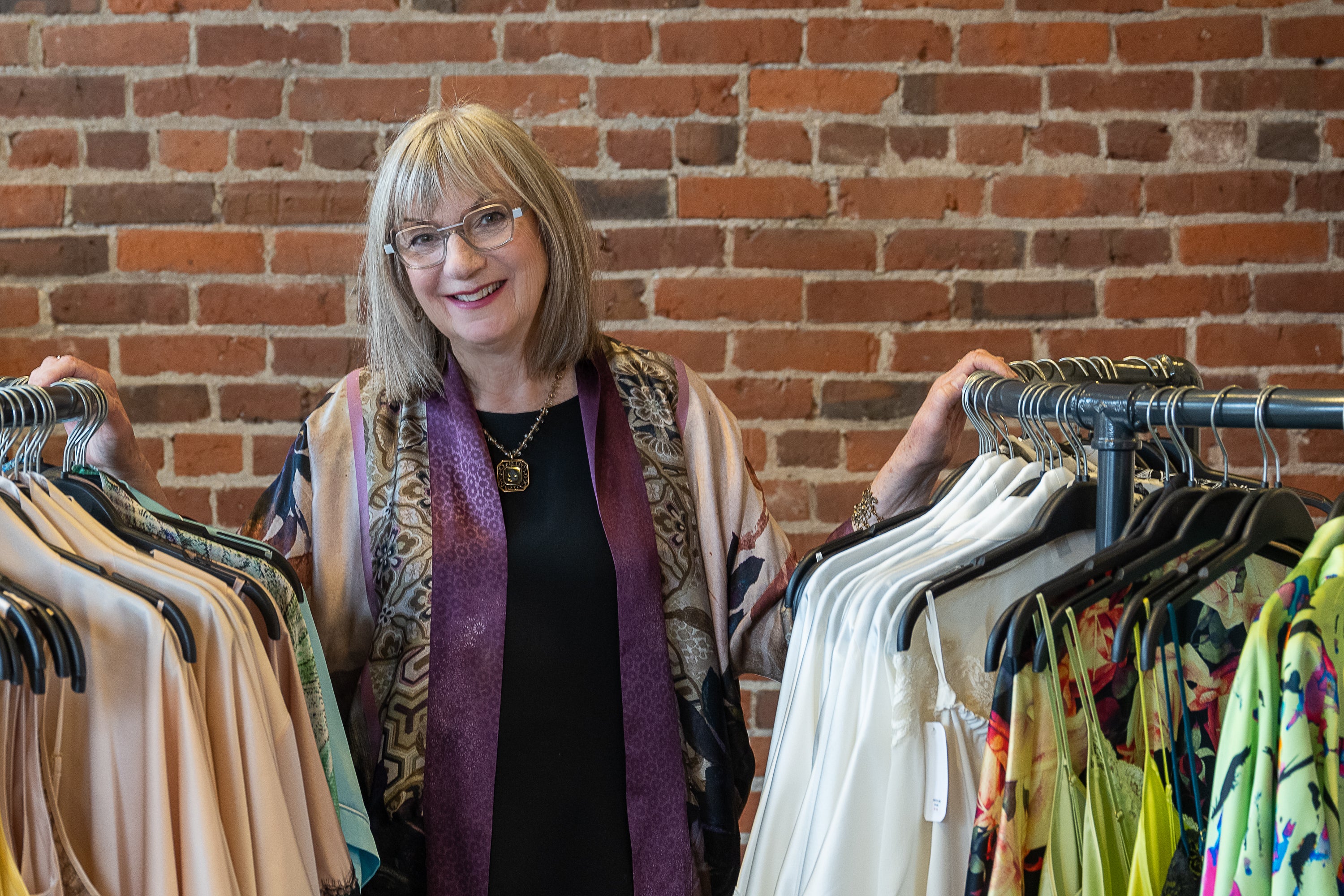 Meet The Magic Behind Christine Lingerie
Christine is a silk lingerie and loungewear brand proudly made in Vancouver, Canada. All of our exquisite pieces of the finest silks and lace are designed, handmade and sent out into the world by an intimate team of talented, creative individuals who believe in quality, art as fashion, beauty, boudoir and most of all, making sure everything is made with love. From our designer in chief to the forces behind our marketing and sales department, from our seamstresses to our content creator to the designers who dream up our collections each season, here are the faces that are the forces behind the brand.
Christine Morton: Designer in Chief
Hello All, I am the Christine behind Christine Lingerie! I have had the privilege of designing fine silk and lace lingerie and loungewear for over 45 years. In that time, I have been delighted and inspired by how far we've come and I feel truly lucky to have acquired such a wonderful team of individuals who understand and share a common love for my vision. I started out designing bridal pieces and my career as a lingerie and loungewear designer grew from there in the name of romance, beauty and art. I live and breath my label, so while it feels impossible to chose just one piece that I love most, I did recently share a blog on my top five silk essentials, which you can read by clicking here. I wear my designs as both intimates and outerwear to feel beautiful, comfortable and chic. This has always been my mission when designing for other women as well: to make them feel beautiful inside and out, celebrating their own unique femininity through fabulous prints and luxurious silks. Thank you for your interest in our brand and welcome to Christine Lingerie! I hope you enjoy our collections! 
Raymond Lee: Managing And Sales Director
Hello!  My name is Raymond and I am the Sales & Managing Director here at Christine Designs.  I have been immersed in this beautiful world of silk for over 5 years.  You may have met me at The Curve Expo in New York, or heard my voice when you've called to inquire about one of the many exquisite pieces on our website. 
Although I do not wear any of our lovely designs just yet (we are currently creating a menswear capsule for Fall 2020! Stay tuned!) I have a deep appreciation for the artistry involved in designing all of our silk prints. My favorite piece each season is our Gatsby Kimono.  Its versatility lends itself to being worn as a robe with your favorite silk gown or paired with a tank, jeans and sexy heels for a night on the town. No matter, you are sure to receive compliments for this unforgettable piece.
Every season Christine creates prints that tell a story – like every Monet, Renoir, Picasso or Basquiat piece of art. Furthermore, all our prints are created exclusively for our brand in limited editions.  Christine is all about form, function, fashion and fun, so don't be shy! Be bold and wear prints you love as I have been inspired to do from working in such a creative place where art as fashion continues to thrive!
Kimberly Fairs: Supply Chain Manager & Creative Director
Hello world, my name is Kim and I'm the Supply Chain Manager at Christine. That means I oversee the production of all the beautiful silk garments that ultimately end up in your hands. Additionally, if you've ever emailed us or placed a custom order, chances are that you've heard back from me! 🙂
Being surrounded by such lovely fabrics and ornate laces day after day makes it challenging to choose one favorite Christine piece. With that in mind, the set I wear most frequently is undoubtedly the Candy Cami & Tap, a staple to our collections each season, always available in an array of colors, of which I have many. I love how comfortable and versatile the camisole is. I can wear it to bed or under a sweater, gauzy blouse, or paired with a blazer for work. With that in mind, I am tickled to say that with a baby girl on the way, I've been getting more use out of my short printed kimonos which have plenty of room to cover my growing bump while still making me feel deserving and beautiful on even my most listless days! The power of Christine's silks is that there is something for every shape and size and every chapter of life to make you feel truly beautiful inside and out.
Evan Clayton: Pattern Drafter and Assistant Designer
Hi! My name is Evan and I'm the pattern drafter / assistant designer at Christine. Personally, I love wearing our Garbo nightshirts as outerwear. I order mine a few sizes larger and layer it over a slim pant in the Fall for a clean look or over denim cut-offs in the summer for a more fun, sexy vibe. I'm almost always in head to toe black, so the pop of sheen in the charmeuse really elevates the aesthetic. I am also very fond of our upcoming Geisha print! I have my eye on the long robe in that group because it is very extra, just like me! I love working directly with Christine to design and develop fresh, new collections while remaining timeless and classic. Being a part of this ever-evolving brand is something I am delighted to be a part of and contribute to.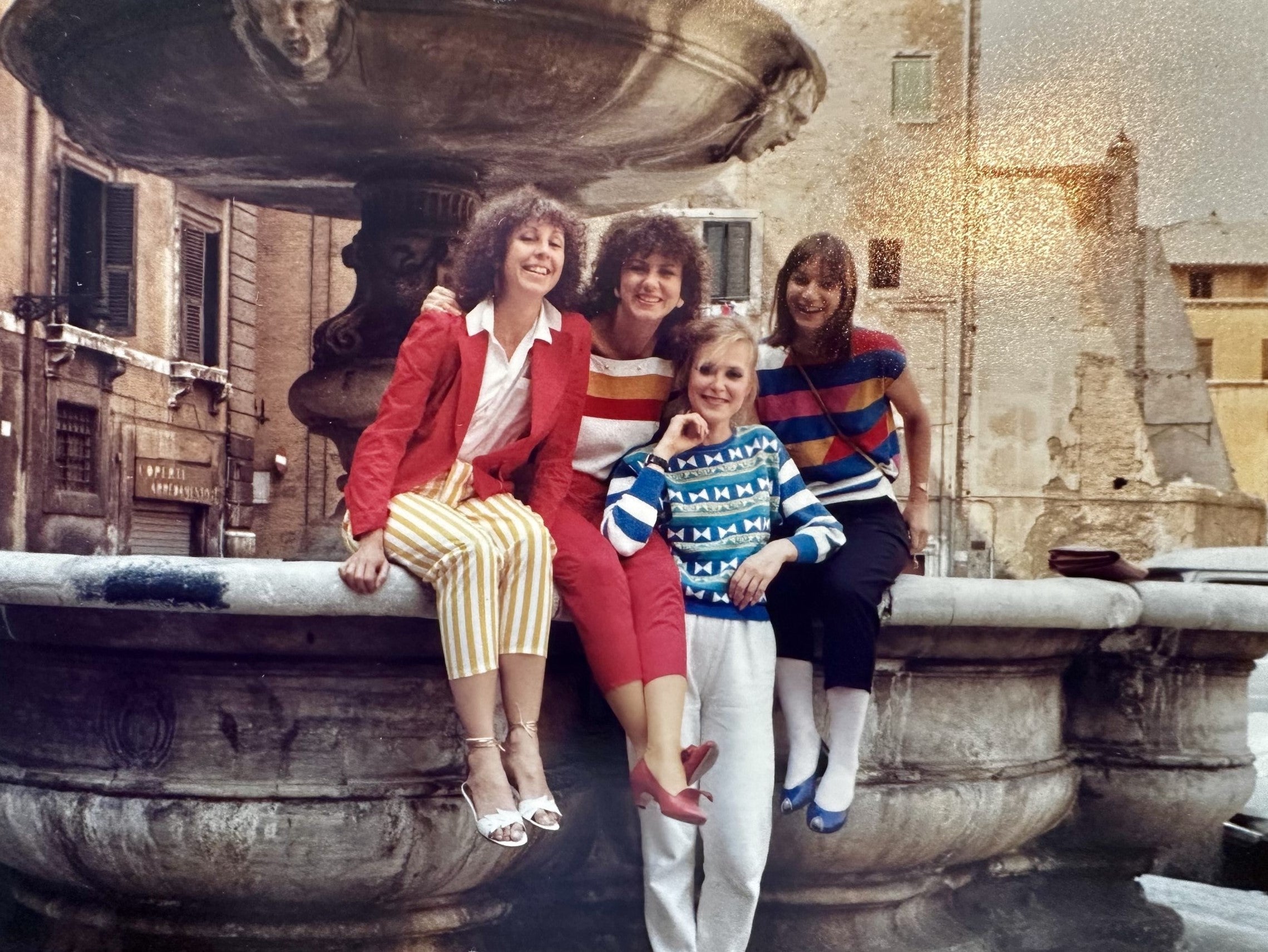 50th Anniversary
In 1981 I decided to take my first long holiday since starting my business and went to Italy. I travelled with a friend and stayed in an ancient building on the edge of the Piazza Navona, in Rome
READ MORE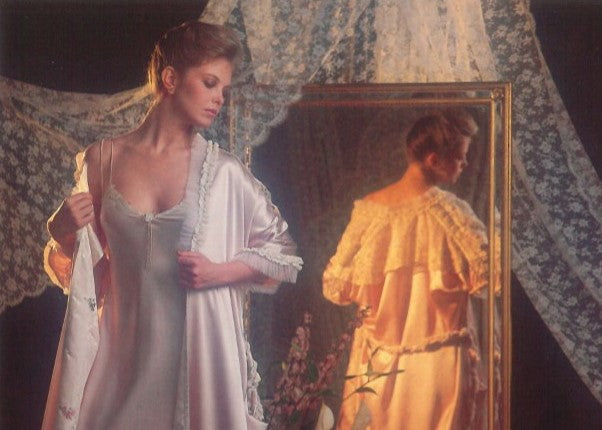 50th Anniversary
I have been lucky in my career to work with many people over the years who are extremely talented. Howard Fry was one of those people. Howard shot my first catalogue in the early 1980's; he became...
READ MORE